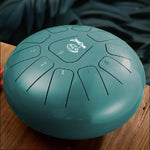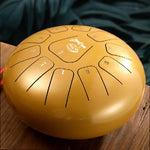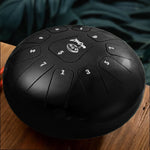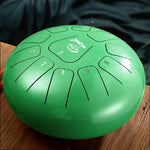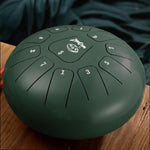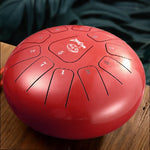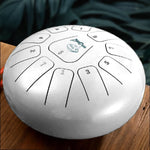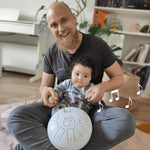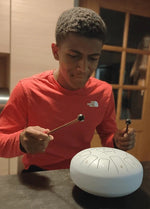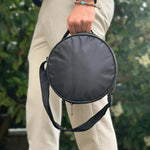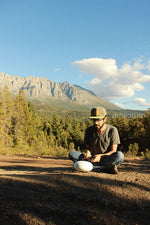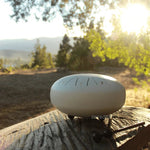 Tongue Drum | Tank Drum 11 notes - G Major

---
---
Discover the relaxing sound of the tongue drum

A tongue drum for children and adults
This 
musical instrument
 is perfect for kids who want to 
start playing music
.
It is suitable too for beginners and adults who want to 
relax
.
Start music with our 
11 notes tongue drum
.
Learn to play beautiful music easily 

With the
steel tongue drum
, you can play beautiful
melodies
without knowing music theory. Just tap on the numbers that correspond to the
score
. Here is what it looks like:
tongue drum, tank drum, steel tongue drum, score explanation
Give a tongue drum as a gift

Healing drum
 is a unique and unforgettable gift. Children and 
relaxation fans
 appreciate it very much.
The person you give it to will think of you when they play.
A perfectly tuned instrument

Don't pay a professional to tune your instrument. You can play it as soon as it arrives in your mailbox. Tuned in G
 major
.
Free tutorial booklet with sheet music

Learn to play the 
tank drum
 quickly with free sheet music and musikbook. It contains lessons, rhythmic exercises and more than 10 scores.
diameter : 20cm | Weight : 1,4kg | Frequency : 440hz

2 wooden sticks

A carrying case

The tutorial booklet in english
---
Discover also our 
Tongue Drum
 collection. 
You will find other models that you will like.