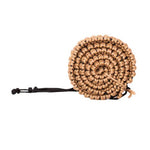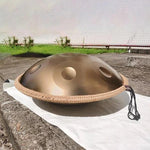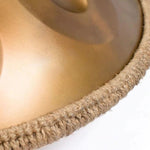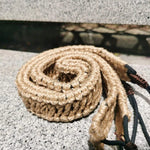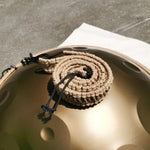 Braided rope handpan protection band
---
---
Decorate your handpan with our decorative rope

If you want to make your handpan even more beautiful than it is, add this rope band. It's a decorative element that goes with every hang drum.

It is handmade with natural jute string. It is a natural and very resistant material. Concerning the color, a layer of aniline dye has been delicately applied to bring out the "wood color" aspect.
A protection for your instrument
This rope is not only decorative, it also protects your hang! Thanks to the resistance of the rope, the handpan will be protected from external blows. It is the accessory to have for your handpan because it allows to protect it to the maximum.
With this tape, you will avoid having to re-tune or change your handpan if an accident happens.
Size: fits handpans with a diameter between 51 and 63cm (21 & 25 inches).
---
For more safety, discover our handpan carrying case. Many other accessories for handpan will help you take care of your instrument.

Discover also our best recommendations of handpan for sale.